Description
Materiale
Bronzo
Misura
Altezza 30 cm
Larghezza –
Profondità –
Peso
–
Collezione
–
Delivery
We want to ensure our customers a pleasant and worry-free purchase. Your order will be securely packed by our logistics partner and delivered home by courier to ensure the fastest and fastest delivery possible. The times are defined by the difficulty of production, the quantity and the size of the desired pieces, therefore it is necessary a prior correspondence with Simoncini Art.
Support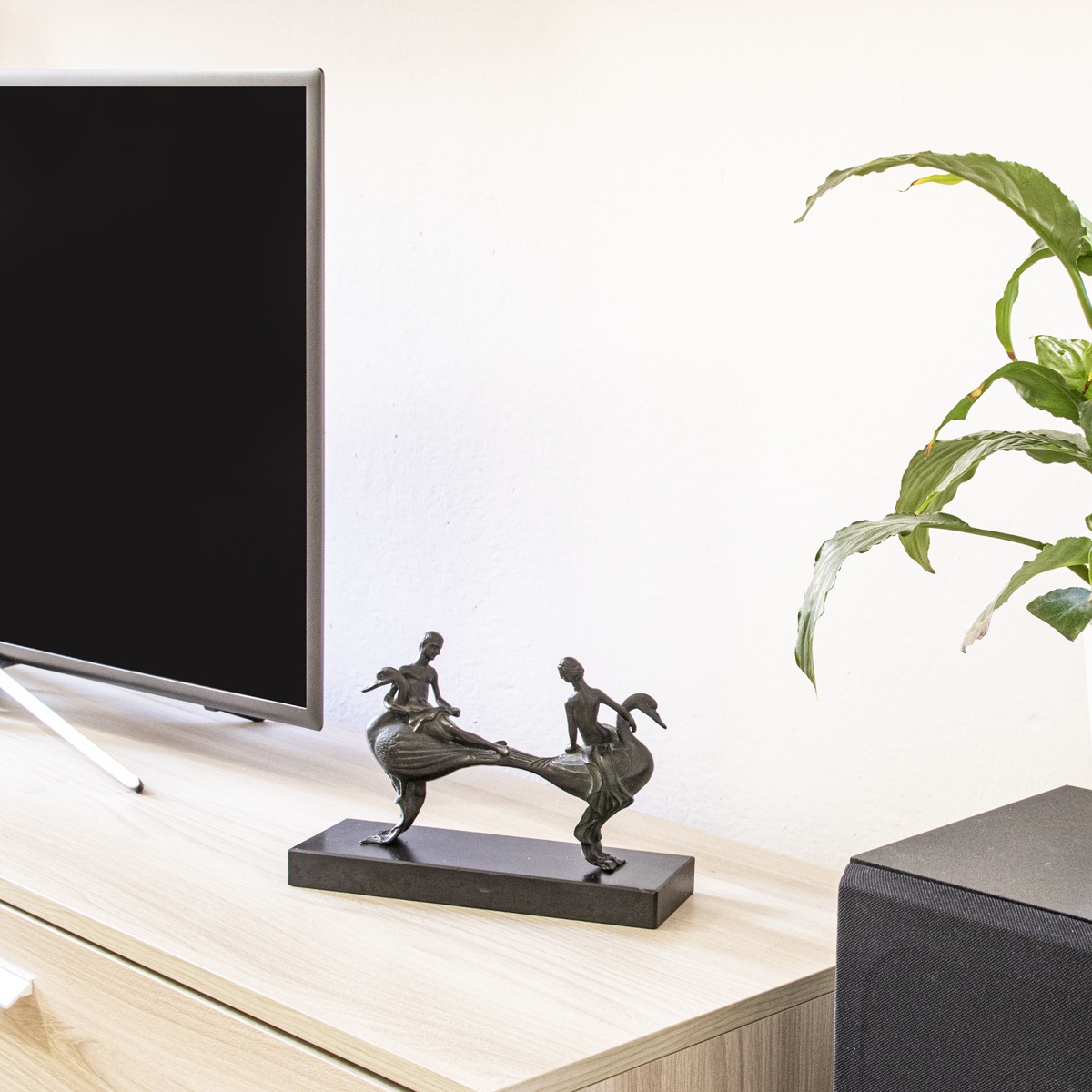 Simoncini Art esegue la fusione in bronzo e ottone come da tradizione, basandosi sul metodo classico della fusione a cera persa e a staffa. Questi metodi rendono il campo di applicazione molto vasto, da oggetti grandi pochi centimetri a sculture da terra, consentendo quindi di soddisfare tutte le richieste del cliente. L'alta qualità delle nostre fusioni è garantita dall'utilizzo di lingotti esclusivamente di primo ordine.
Azienda
Our sculptures can be sold both to private individuals and to companies in small and large quantities. With passion and professionalism, Simoncini Studio can help you stand out and create your innovative space with exclusive design with our decor objects. Bronze is one of the most used materials today and in the past, for the realization of both objects of use and in the realization of ornamental objects or works of art. In the realization of our objects and sculptures, the lost wax casting method is considered the most accurate and reliable, and was already known since ancient times. The lost wax casting allows to achieve better results than other techniques, creating real pearls of art.